&nbsp
Download Clans to Kingdoms
(free demo)
&nbsp
Buy a Serial for Clans to Kingdoms
(serial for full version)
&nbsp
Game Description
Clans to Kingdoms is an independent 4X Turn-Base Strategy Game (TBS) with elements of a City Building Game for Windows PC. You start as a small Clan with one single settlement and the aim is to manage and develop your civilization up to a Kingdom with several cities and armies.
The has 6 settlement levels, 3 outpost levels, 120 researches, 150 distinct buildings and 21 distinct military units with an original soundtrack of 11 music tracks. Both single and LAN/internet multiplayer games can be played with up to 15 civilizations and map sizes ranging from 100x100 to 500x500 tiles. Includes 6 in-game tutorials. Multiplayer games require distinct serials for each player.
The is singleplayer only, allowing to play up to the first settlement level advancement (200 turns) with a soundtrack of 2 music tracks. Can be played with up to 11 civilizations and map sizes of 100x100 to 120x120 tiles. Includes 4 in-game tutorials.
Videos
&nbsp
&nbsp
&nbsp
&nbsp

Launch Video
(link to YouTube)

&nbsp

Gameplay Video
(link to YouTube)

&nbsp
Screenshots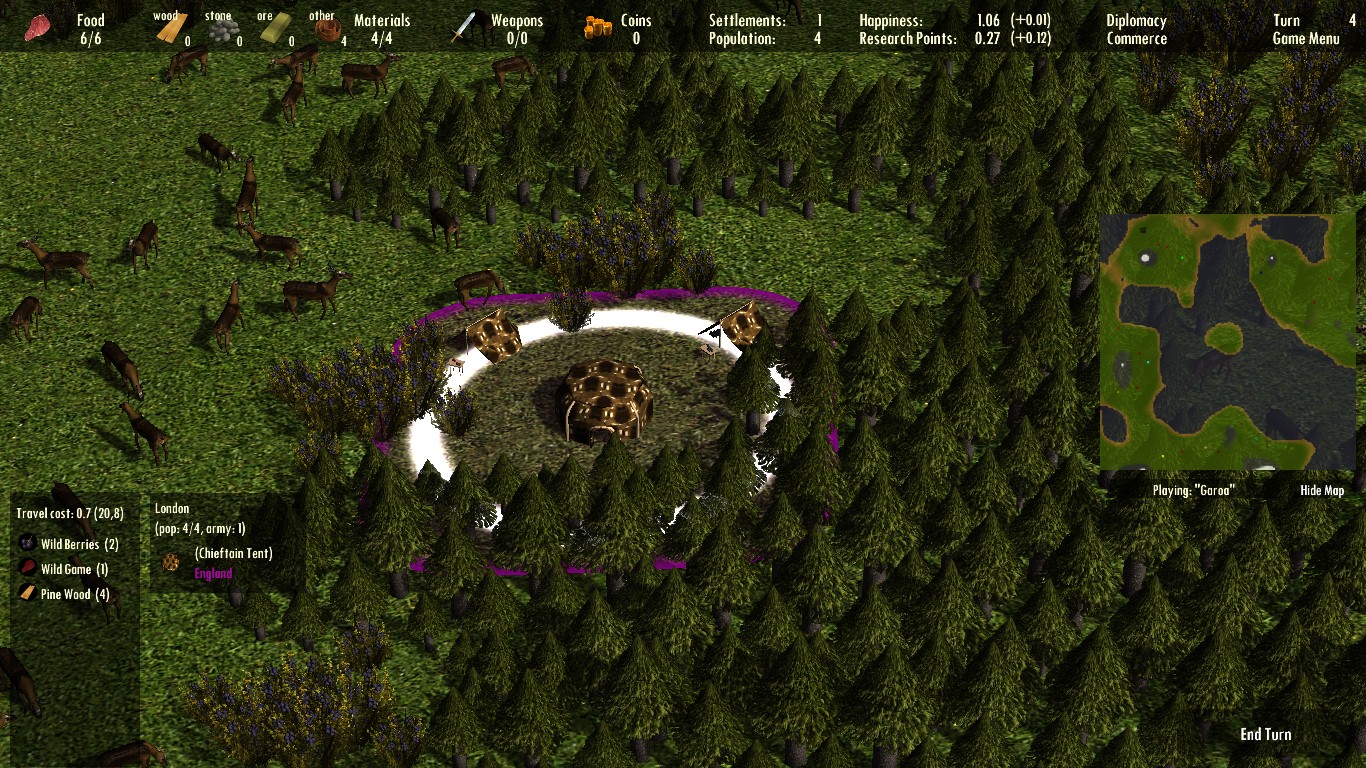 1/18 (Encampment)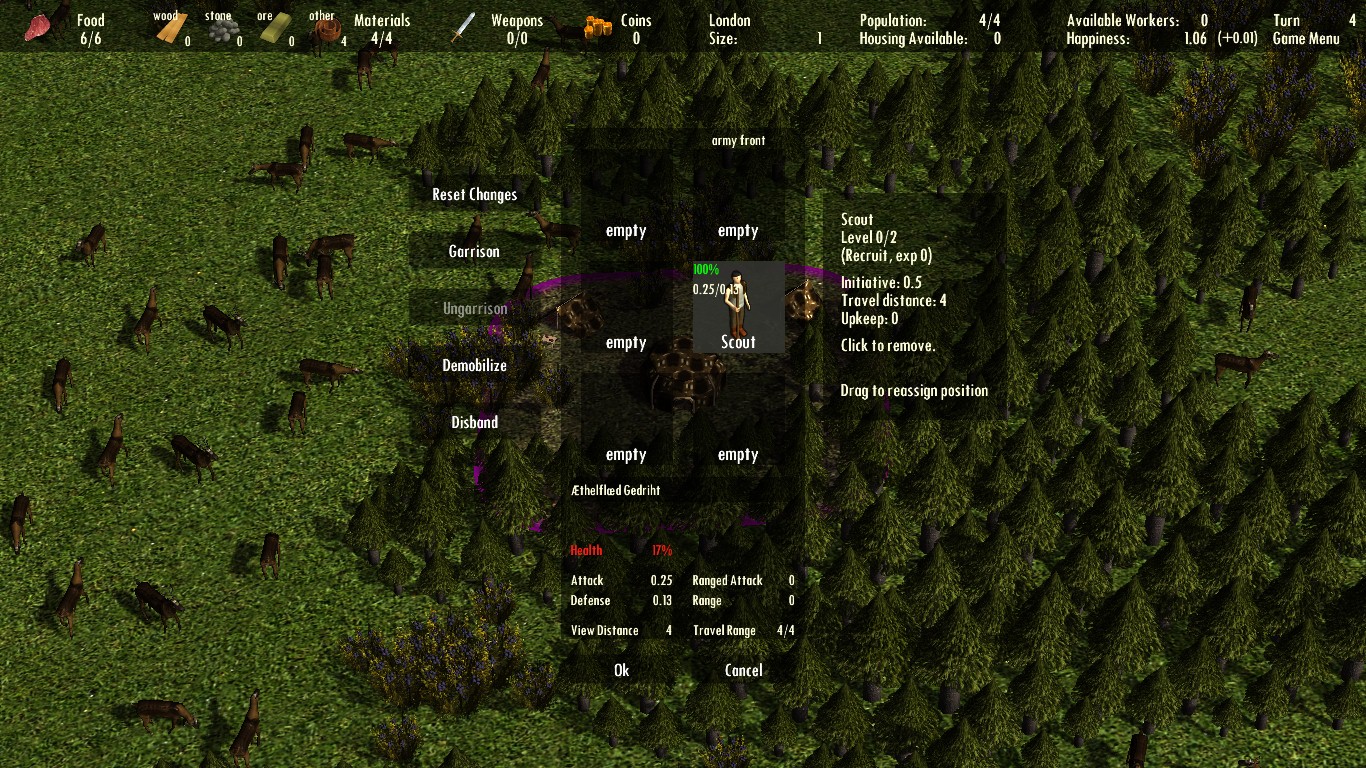 2/18 (Army Menu)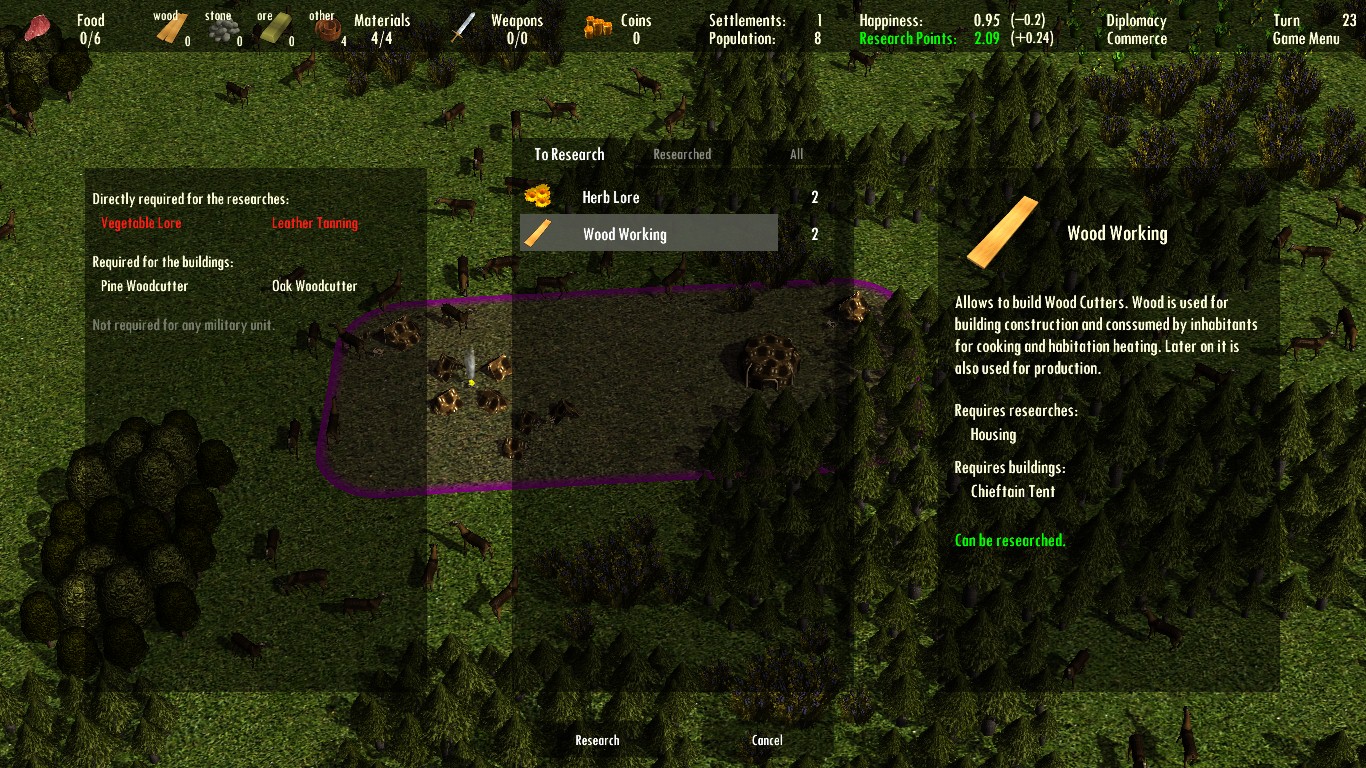 3/18 (Research Menu)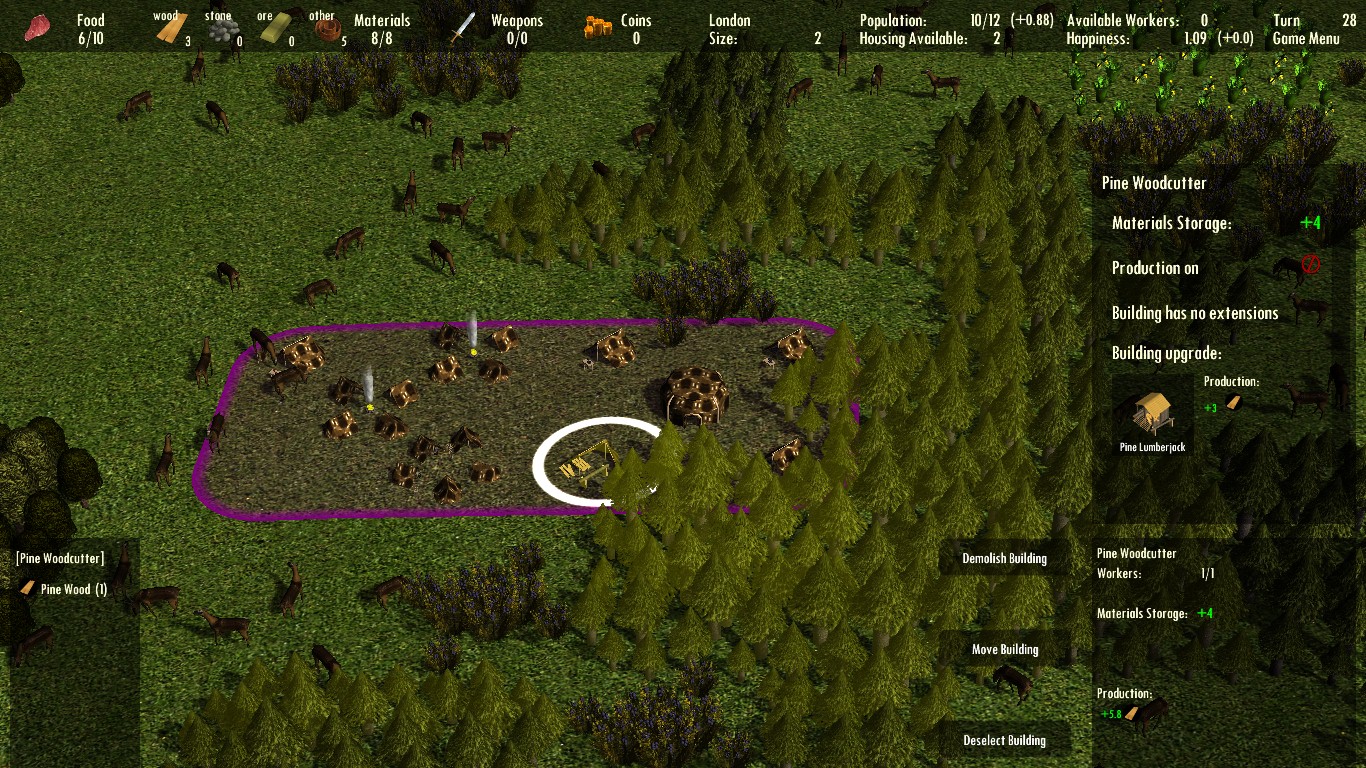 4/18 (Pine Woodcutter)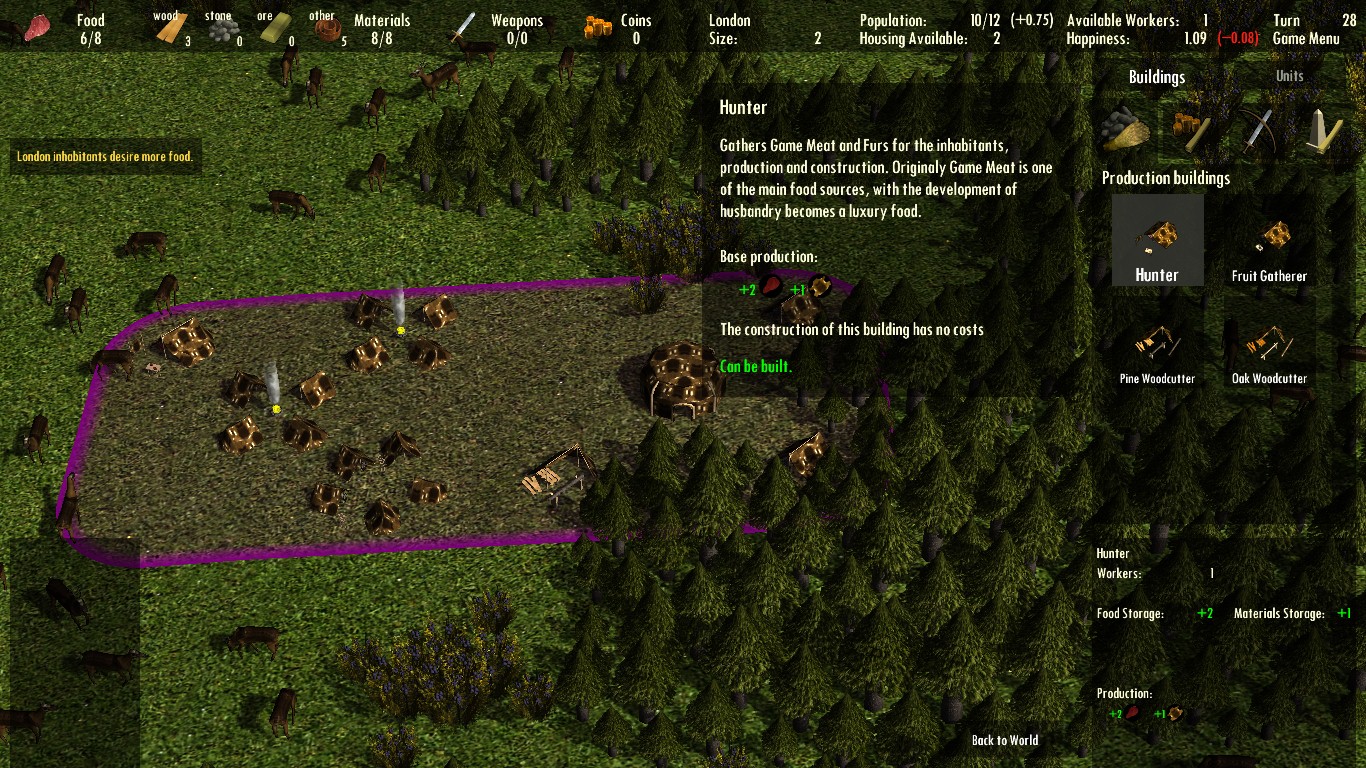 5/18 (Hunter)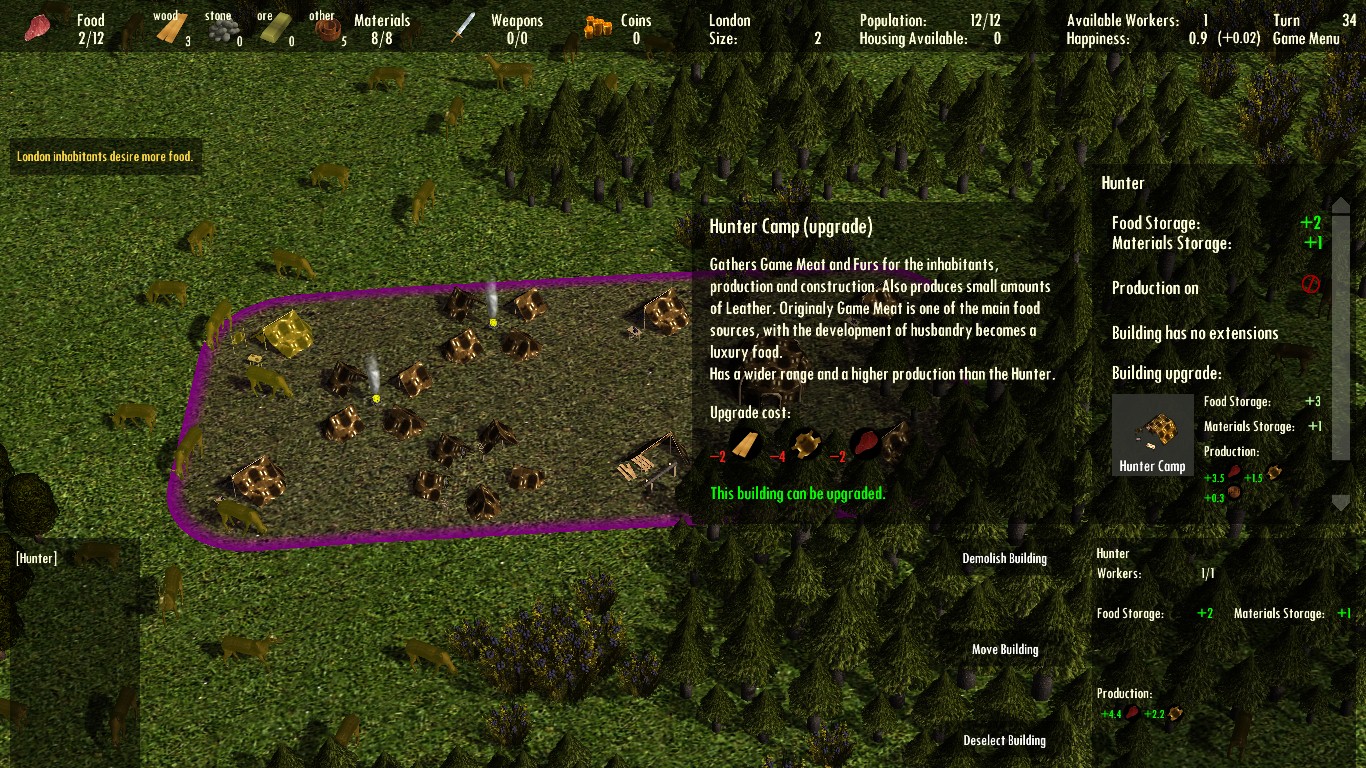 6/18 (Hunter Upgrade)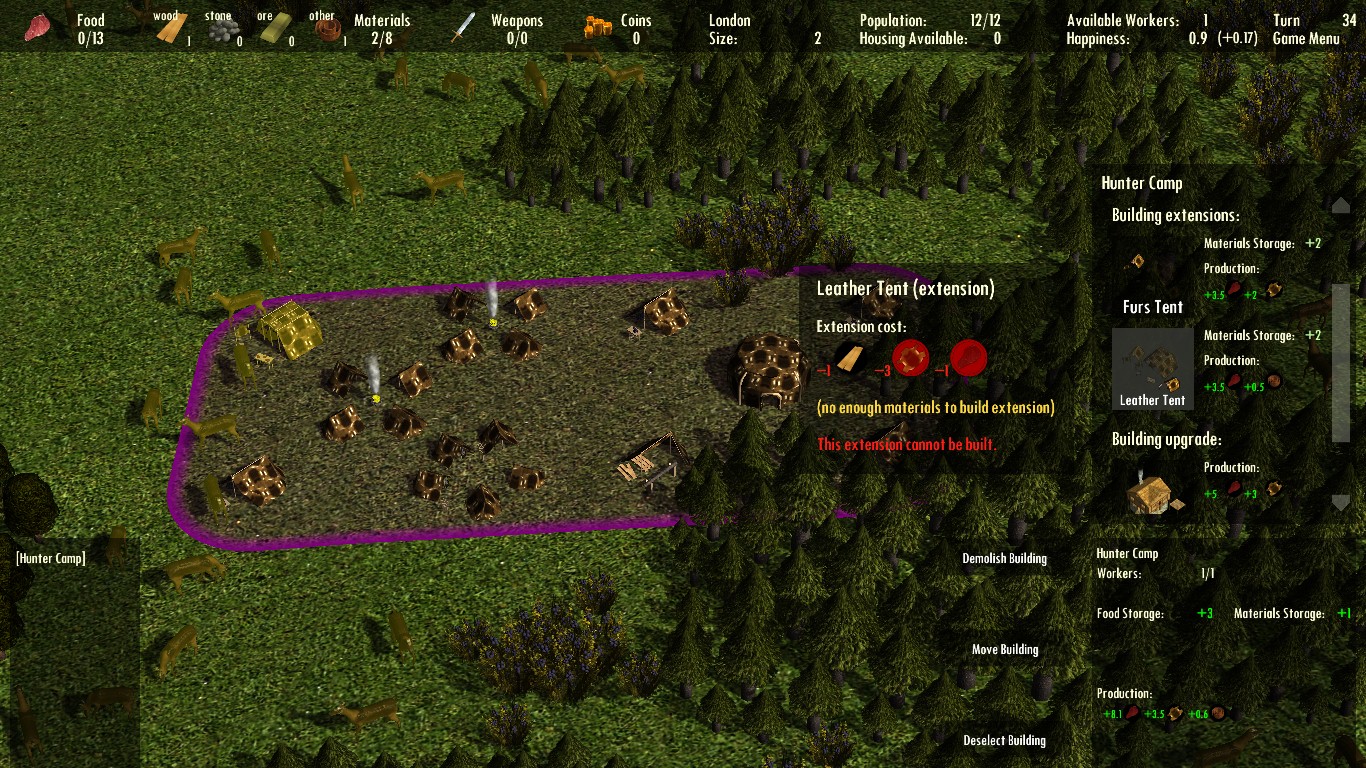 7/18 (Hunter Camp)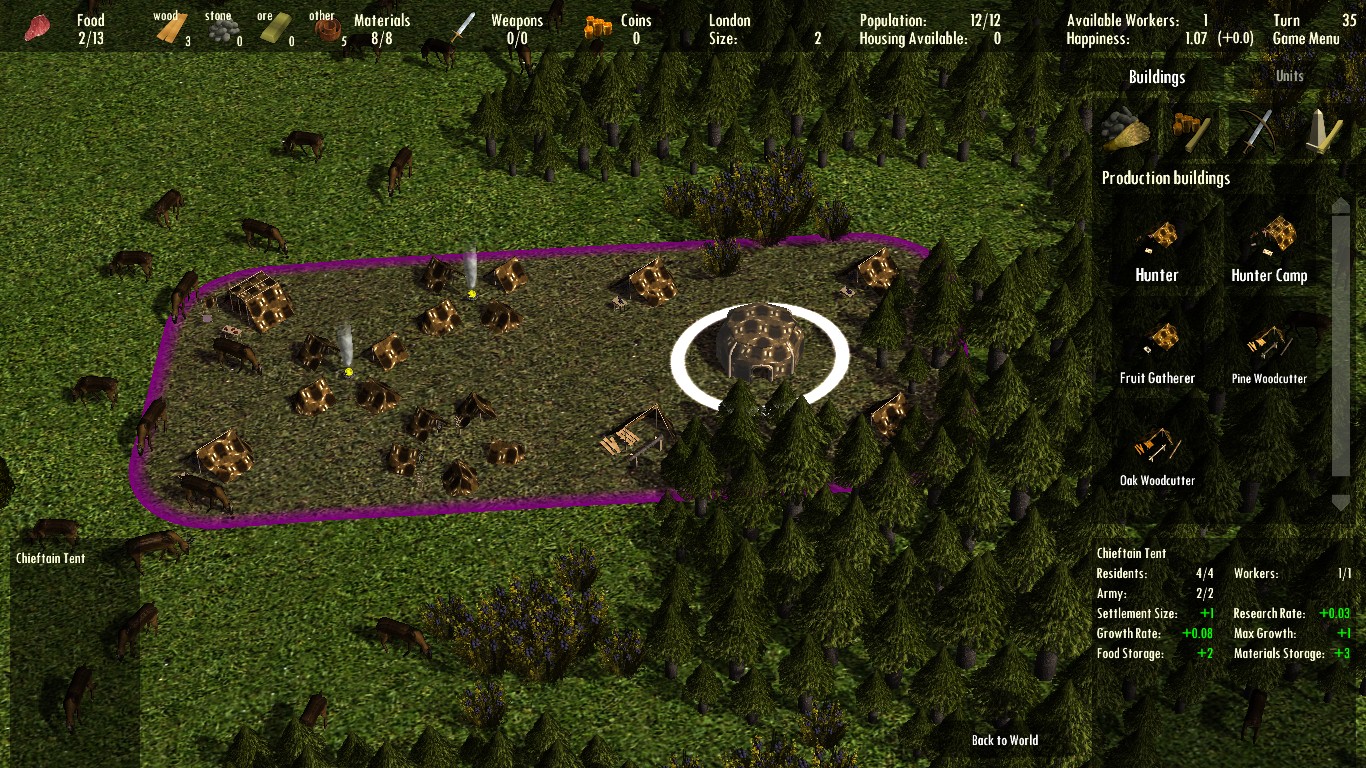 8/18 (Chieftain Tent)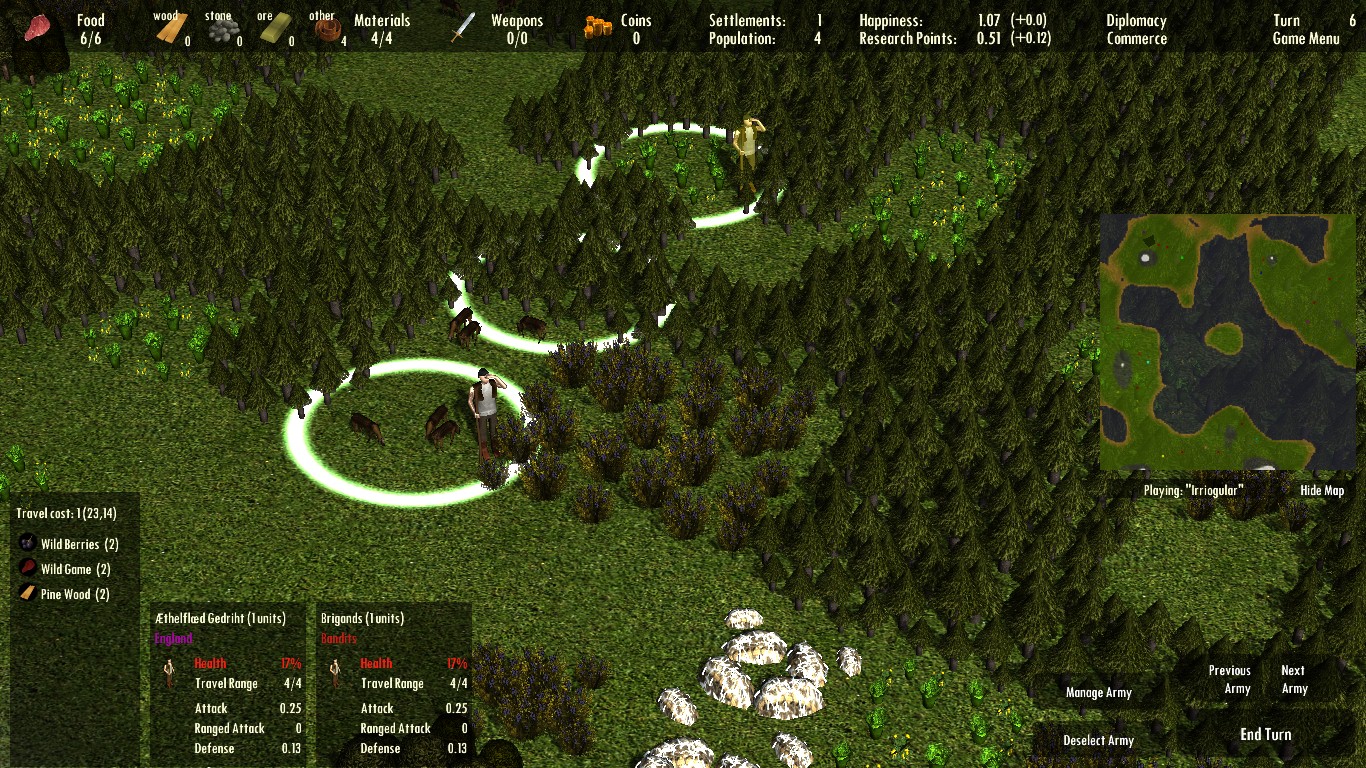 9/18 (Army Movement)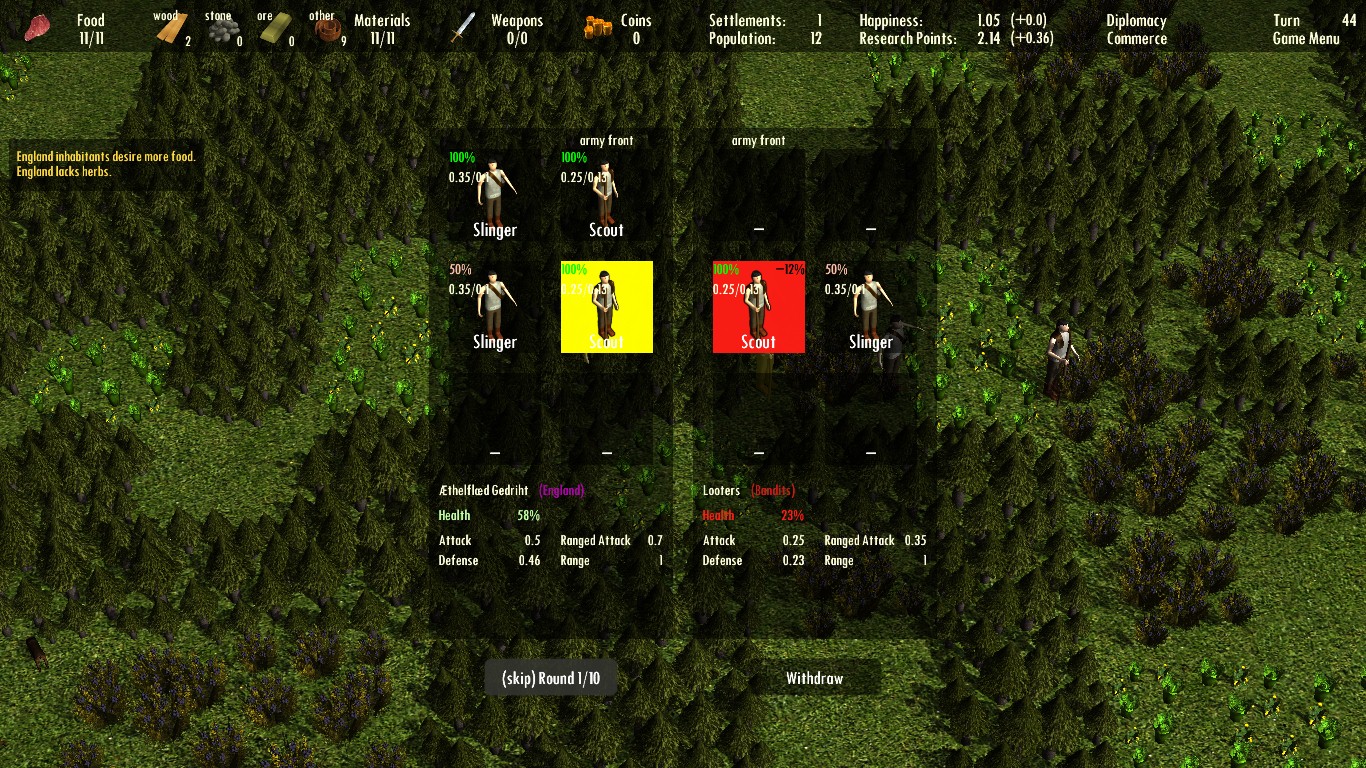 10/18 (Army Combat)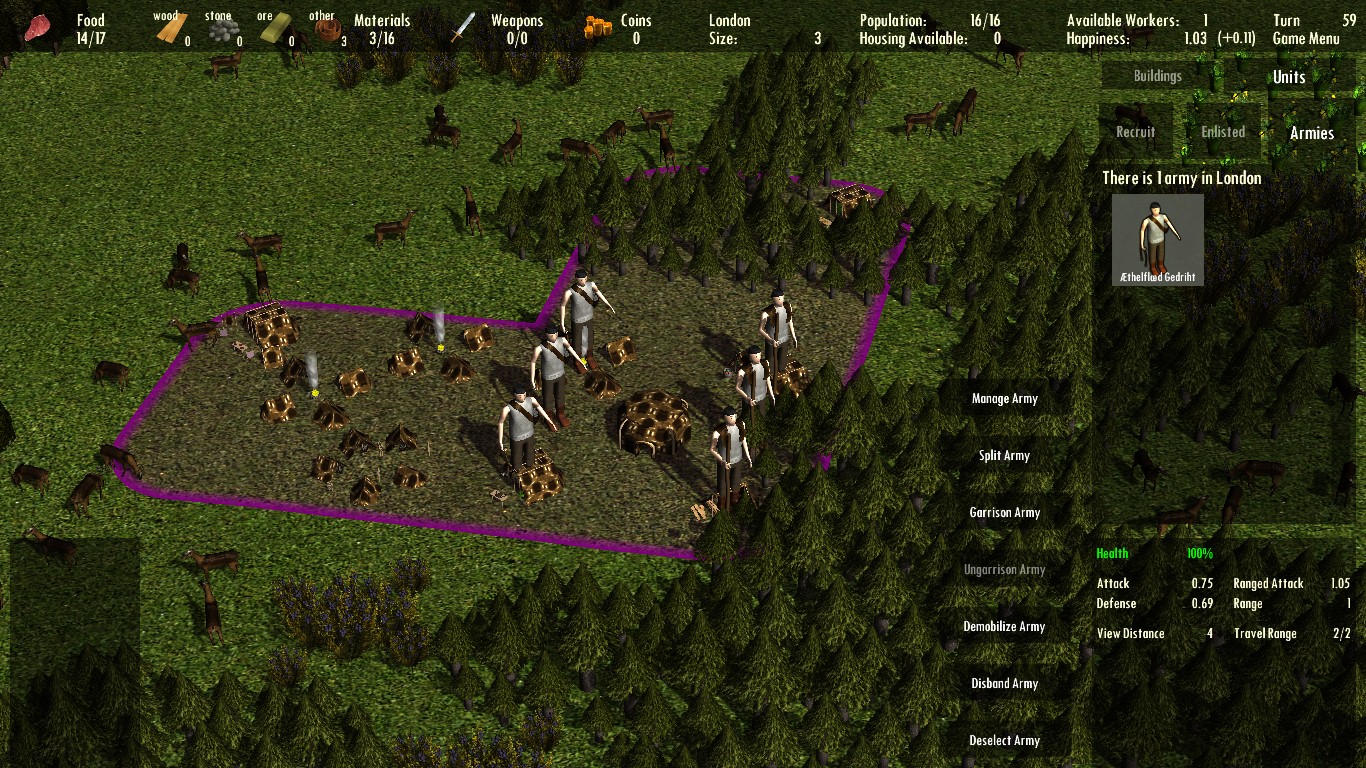 11/18 (Army)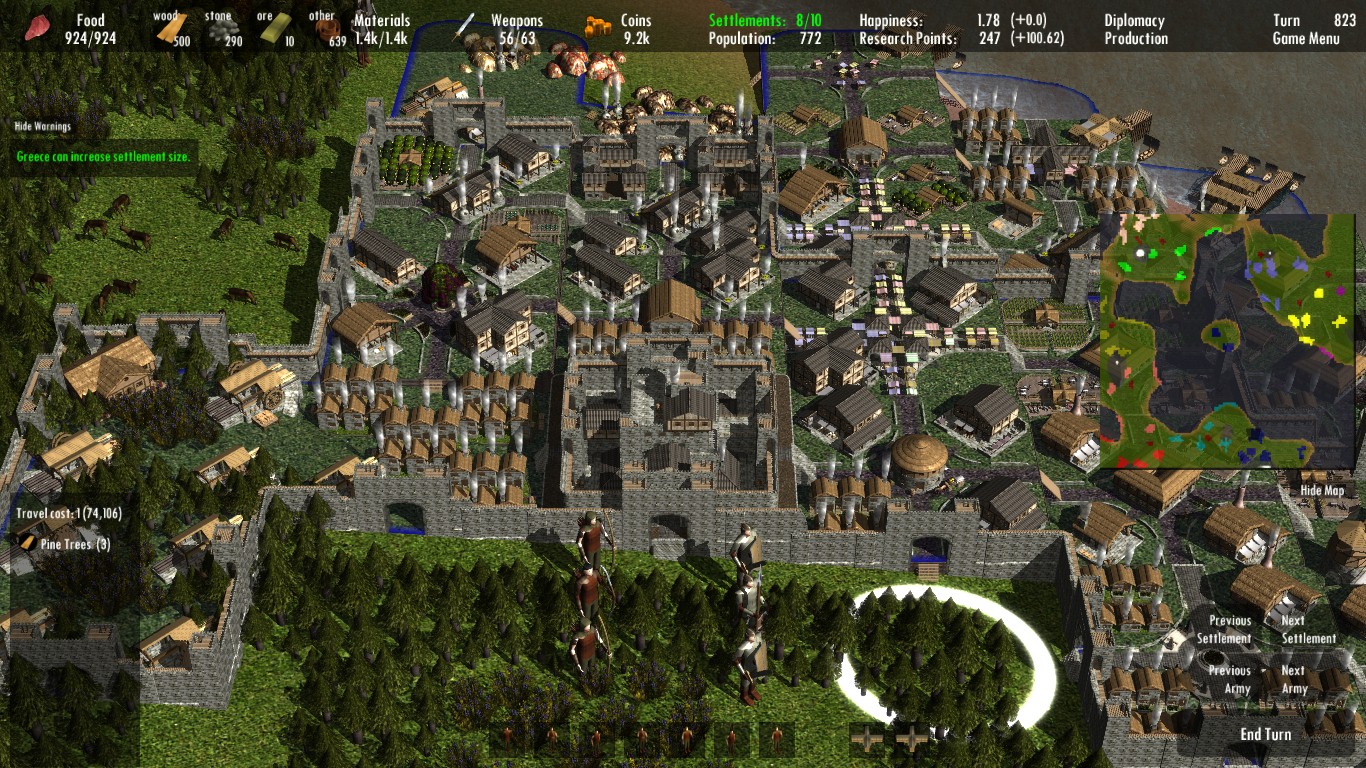 12/18 (Castle)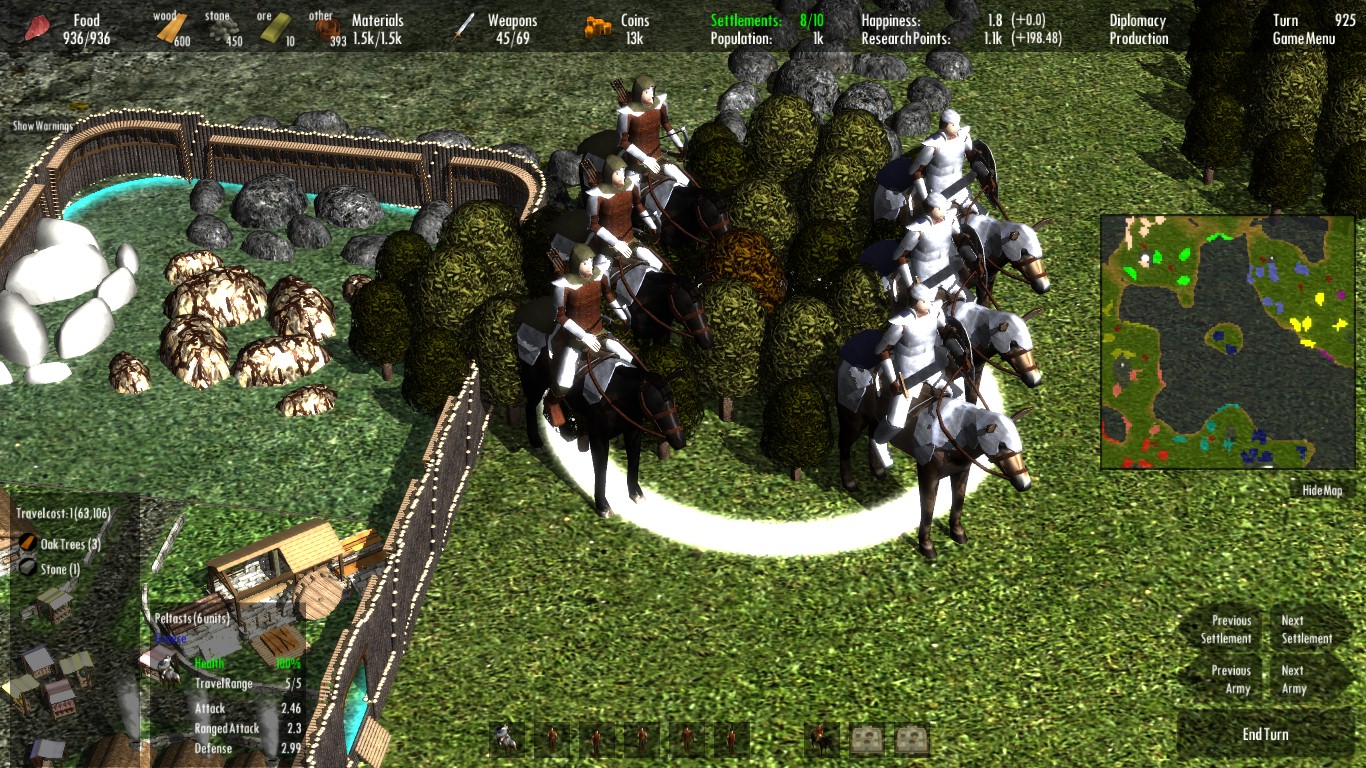 13/18 (Cavalry Army)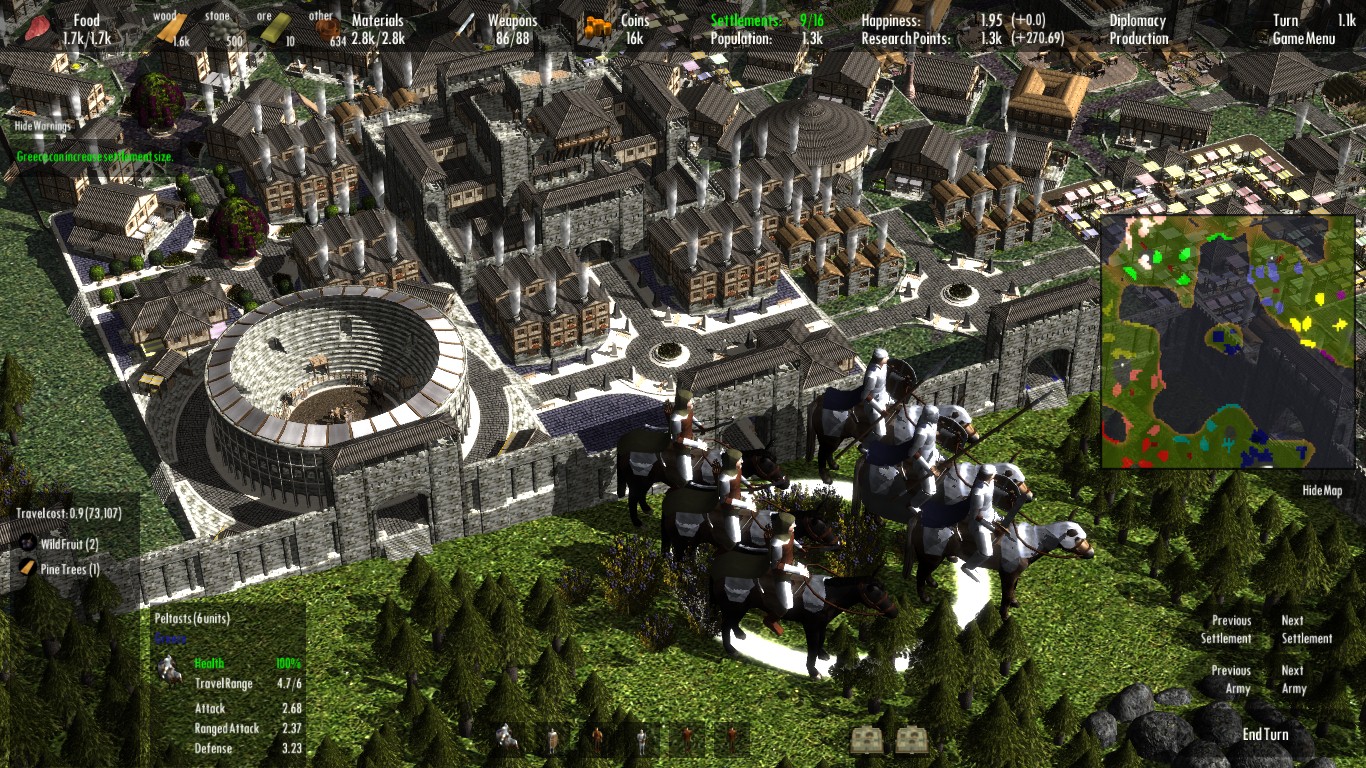 14/18 (Stronghold)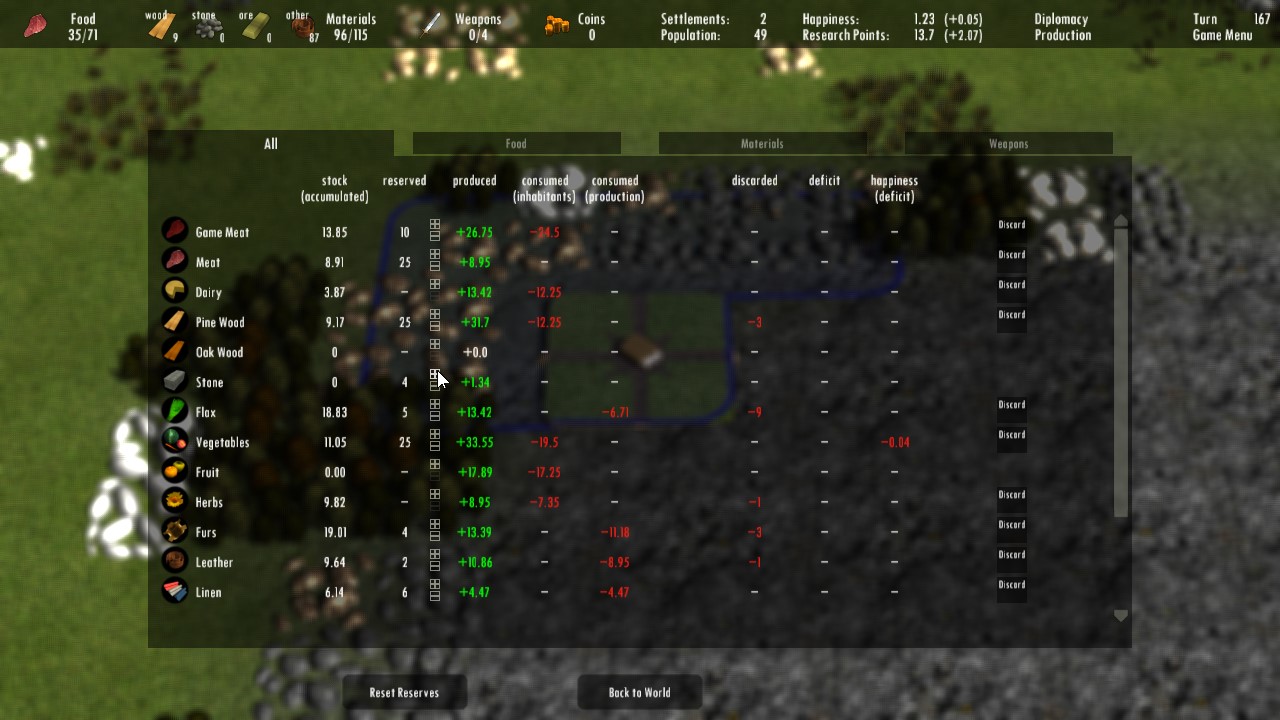 15/18 (Production Overview)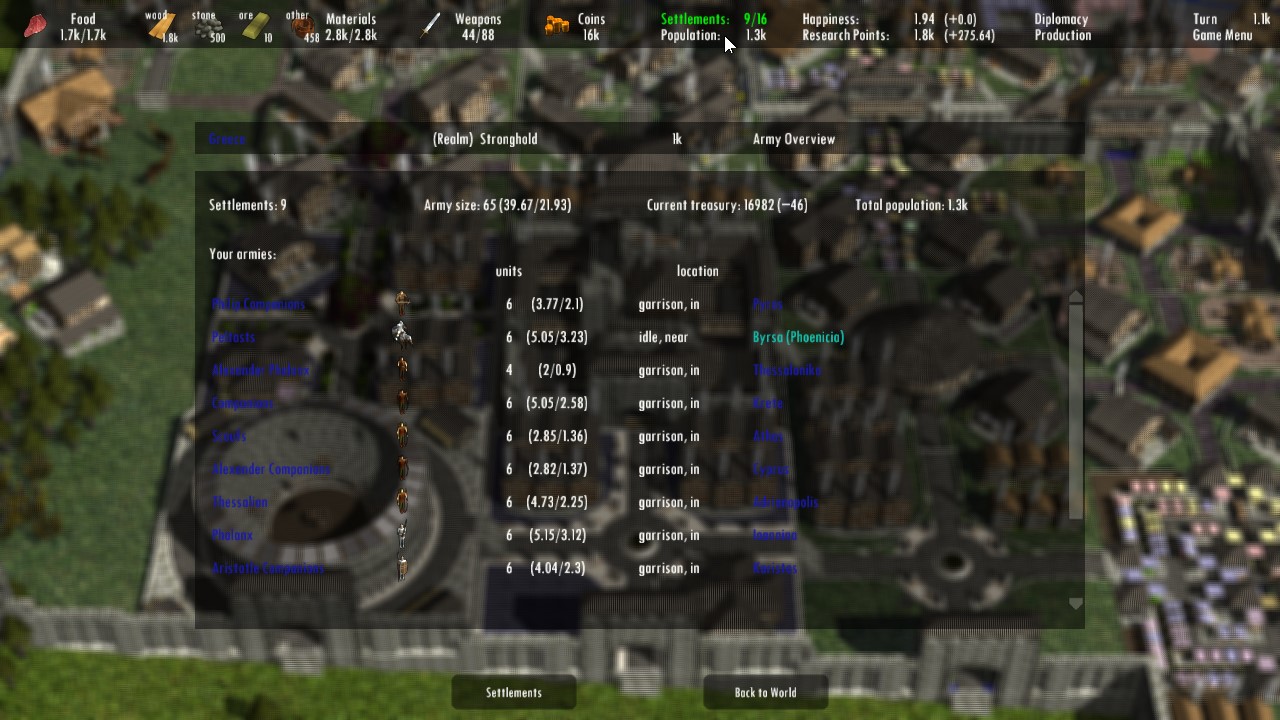 16/18 (Army Overview)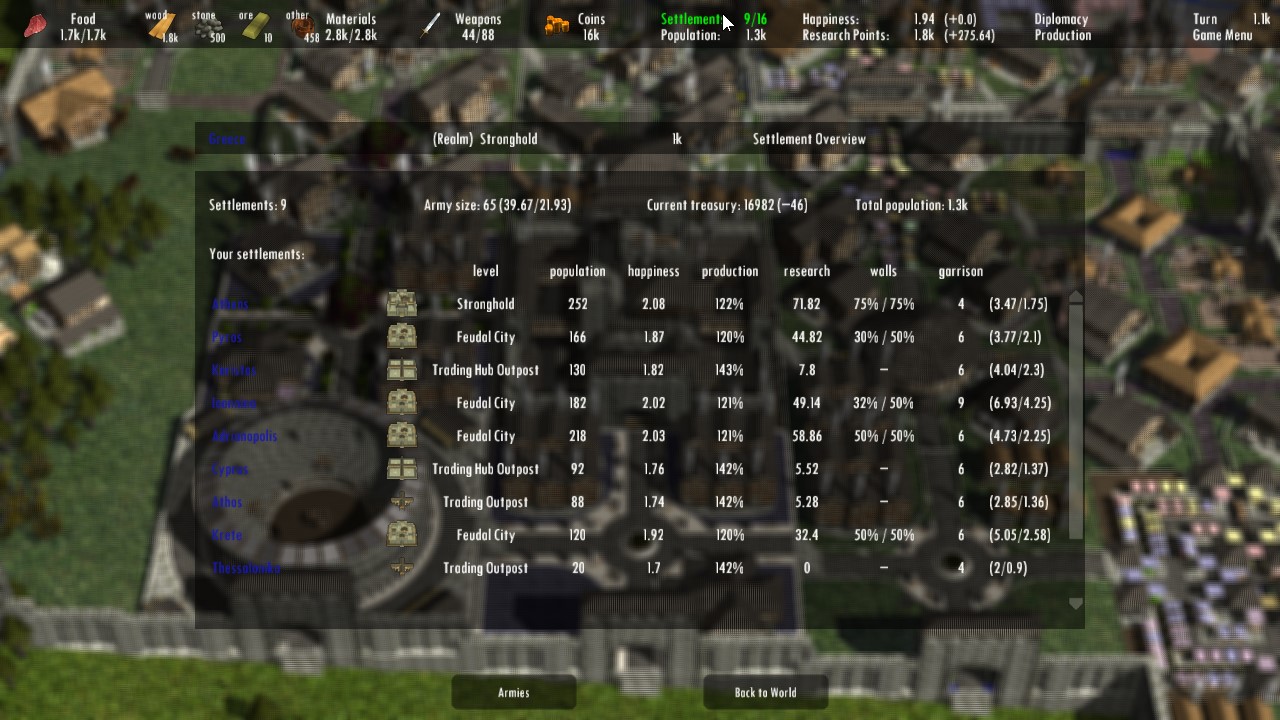 17/18 (Settlement Overview)

18/18 (Treasury Overview)
Installation
Download the setup file, run it and follow the windows installer instructions (link at the top left of the page).
To activate the full version buy a serial key (link at the top right of the page). In-game click 'Activation', enter the serial key and click 'Activate'. The full research tree, the full soundtrack and LAN/internet multiplayer games are unlocked. For multiplayer games are required distinct serials for each player.

&nbsp

| | |
| --- | --- |
| External links: | &nbsp&nbsp |
System Requirements (PC)
&nbsp
Recommended:
Minimum:
OS:
Windows 10
Windows 7
Video Card:
&nbsp
NVIDIA GeForce GT 740
equivalent or above, compatible with DirectX 11
compatible with DirectX 10
&nbsp
VRAM:
2GB
1GB
Processor:
Intel i5 2.5GHz, equivalent or above
Intel Pentium 2.0GHz, equivalent
RAM:
8GB
4GB
HD:
1.2GB
1.2GB
(install the free Demo Version to test system compatibility)
&nbsp

Troubleshooting
| &nbsp | FAQs | &nbsp | Resend serial key | &nbsp | |
| --- | --- | --- | --- | --- | --- |
About Us
We are a very small developer team based in Lisbon (Portugal). Currently (matching this game title) 'Clans to Kingdoms' is the main individual developer/artist and representative for this video game being also, as an individual, the distributor and publisher. For any question contact us:

contact @ clanstokingdoms.com or clanstokingdoms @ gmail.com

© 2019 Clans to Kingdoms. All rights reserved.